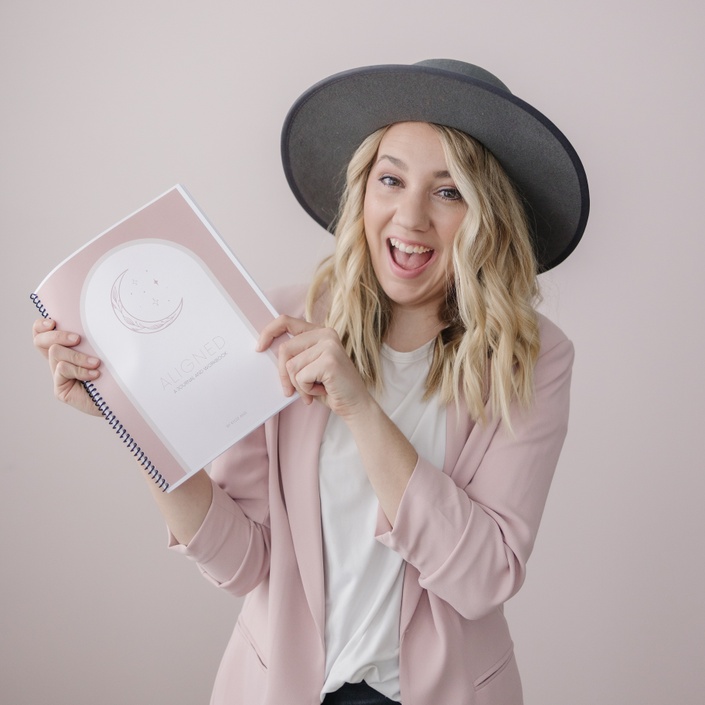 ALIGNED ☾ GROUP COACHING | SEPTEMBER 2022
I created the ALIGNED framework using all the skills and tools I believe are key in creating the business of your dreams - focusing on mindset, confidence, goal setting, automation and more.
SIGN UP FOR GROUP COACHING!
WHEN I STARTED MY BUSINESS, I NEVER DREAMED OF 10K PAYCHECKS WHILE SIMULTANEOUSLY STAYING HOME WITH MY KIDS...

A year after starting my business, my first child was born. This meant the next few years were full of hustle, more children, exhaustion, anxiety, and pure chaos. To some people, this might have been the end of all my dreams and ambition for my business. But instead of quitting, I decided to go ALL IN and make that time away from my babies worth it.
It wasn't easy. A few years in, I had finally started turning a profit. I had a solid marketing plan, and more inquiries than I could keep up with. But I was drowning. No systems. No tools. No time. No energy. No automation. All the to-dos, mom guilt and not enough's were constantly swirling in my brain. And then I crashed. I landed myself in the ER. Cause: too much stress. It was in that moment that I know that just having good marketing plan wasn't enough. I needed help.
I dug in to learn the tools and skills I needed to grow a multiple six figure business WHILE raising my family because I didn't want to let go of either dream. I learned how to balance work and family, systemize my marketing and business, and live confidently aligned with my purpose. Without these tools I would be nowhere. And now I get to turn around and use these tools to help other mompreneurs get out of that overwhelm and struggle that I was in years ago.
Now I know that life beyond my wildest dreams is possible, I want that for you, too.
My coaching program is designed to create a fulfilling, efficient and profitable business without giving up motherhood or your dream lifestyle.
After you're done working with me, I want you to feel so ALIGNED that you are manifesting abundance in all aspects of your life - hitting your money goals, feeling at peace with your schedule, creating a fool proof marketing plan and spending all your new-found free time with your family.

My Aligned Coaching program is designed for high performer women (like you!) ready to dive in deep and do the work to create an absolute dream life and business. I teach women in the service based industry how to run a successful business without feeling like you're drowning in to dos and responsibility. My coaching focuses on my two loves, MINDSET and MARKETING!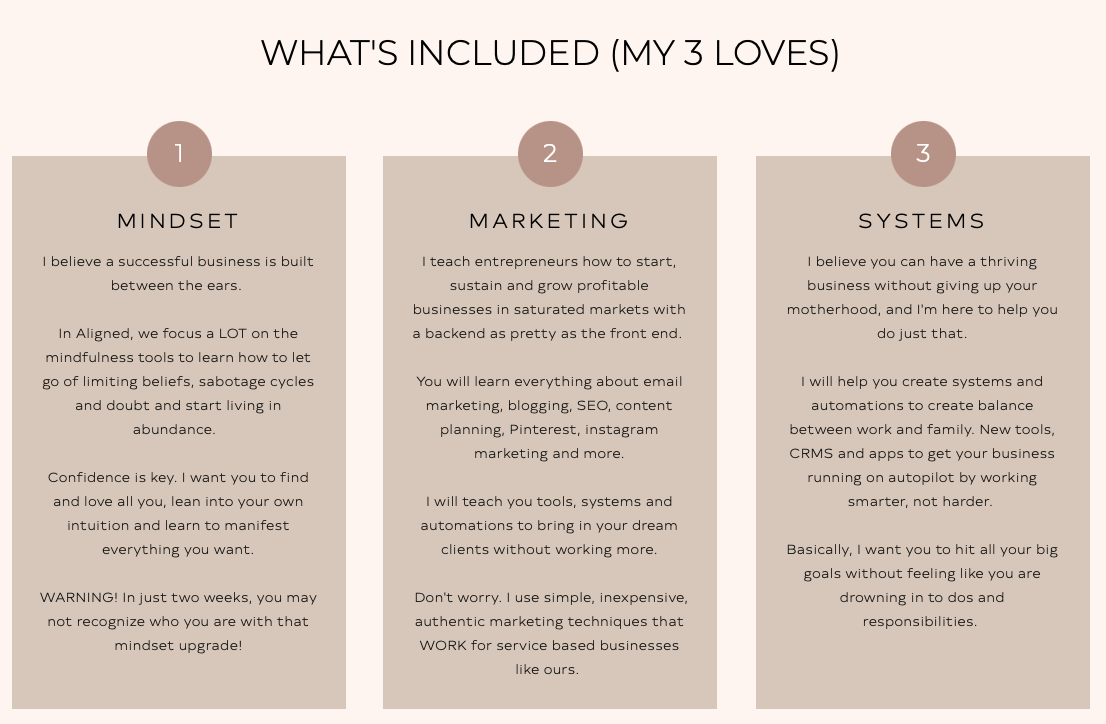 ALIGNED - MINDSET COACHING
+ complete video modules with all the tools needed to grow your mindset, improve confidence, automate parts of your life and business, let go of mom guilt and create new habits and goals.
+ new and improved digital workbook to follow along with each video lesson
+ bonus lessons like YOGA, Meditation and other powerful mindfulness tools
1:1 STRATEGY SESSIONS | MARKETING + SYSTEMS
+ 6 Weekly Group Coaching Calls
- Marketing Tools: Target Market, SEO, Email List, Funnel, Reels, Instagram, Facebook groups & more
- Systems - CRM, Automation, Apps and Tools
- Including a weekly Q&A to get individual help
ACCOUNTABILITY FOR DAILY ACTION STEPS
+ An accountability group for setting and reaching goals
+ Unlimited chat/email access to Kylee
+ Weekly homework and check in with Kylee
BONUSES:
+ Printable Organizers for Content Planning, Brainstorming, Time Blocking and Social Media
One of the best bonuses of all is to learn from other women's questions and struggles throughout this group session. You will leave with all the answers to your questions...as well as answers to questions you didn't even know to ask.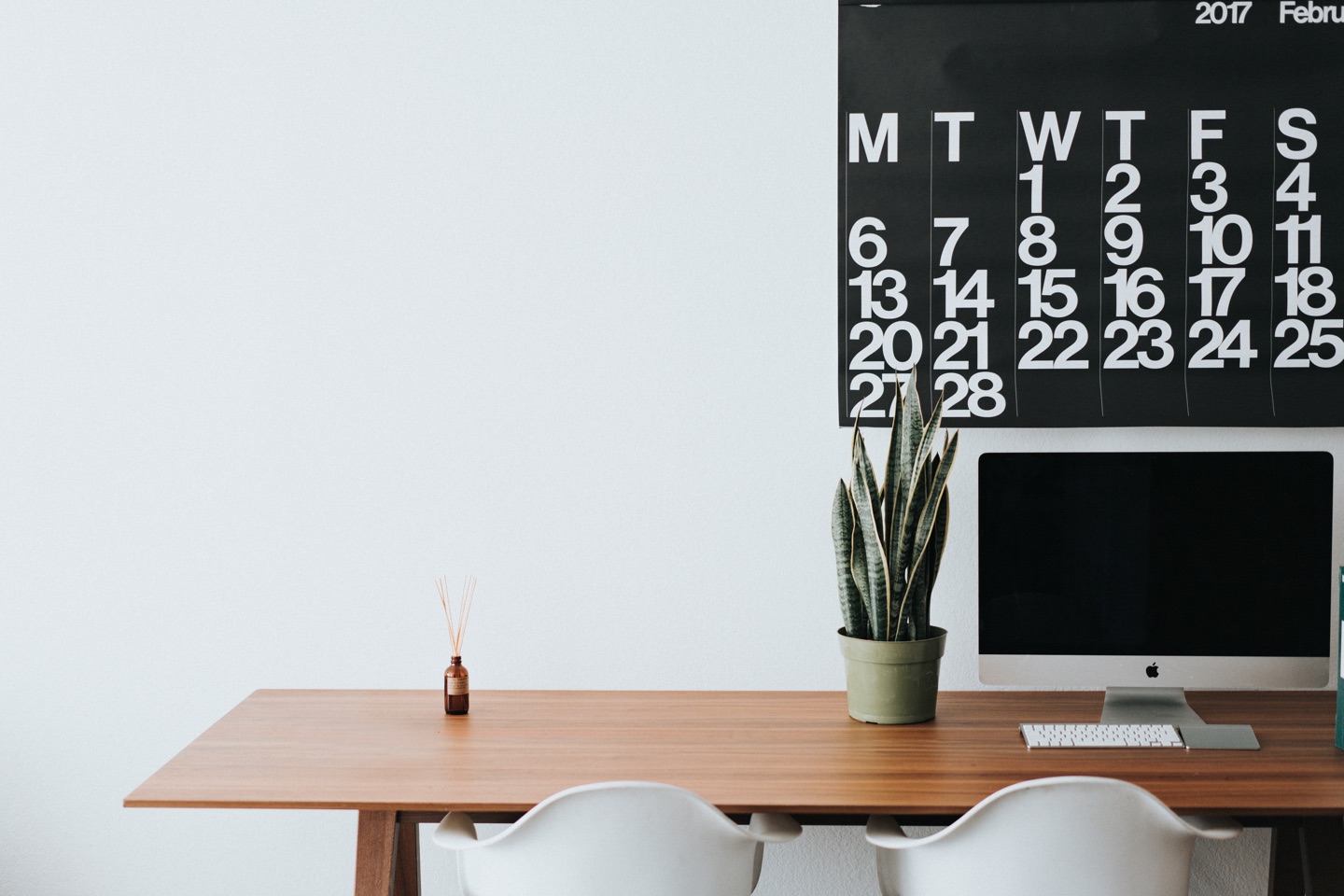 "My business is already 9000x better. This has literally changed my life. She's teaching me how to balance my passion for my work and my love for my fam and literally so many other things. Love her."
-- Lauren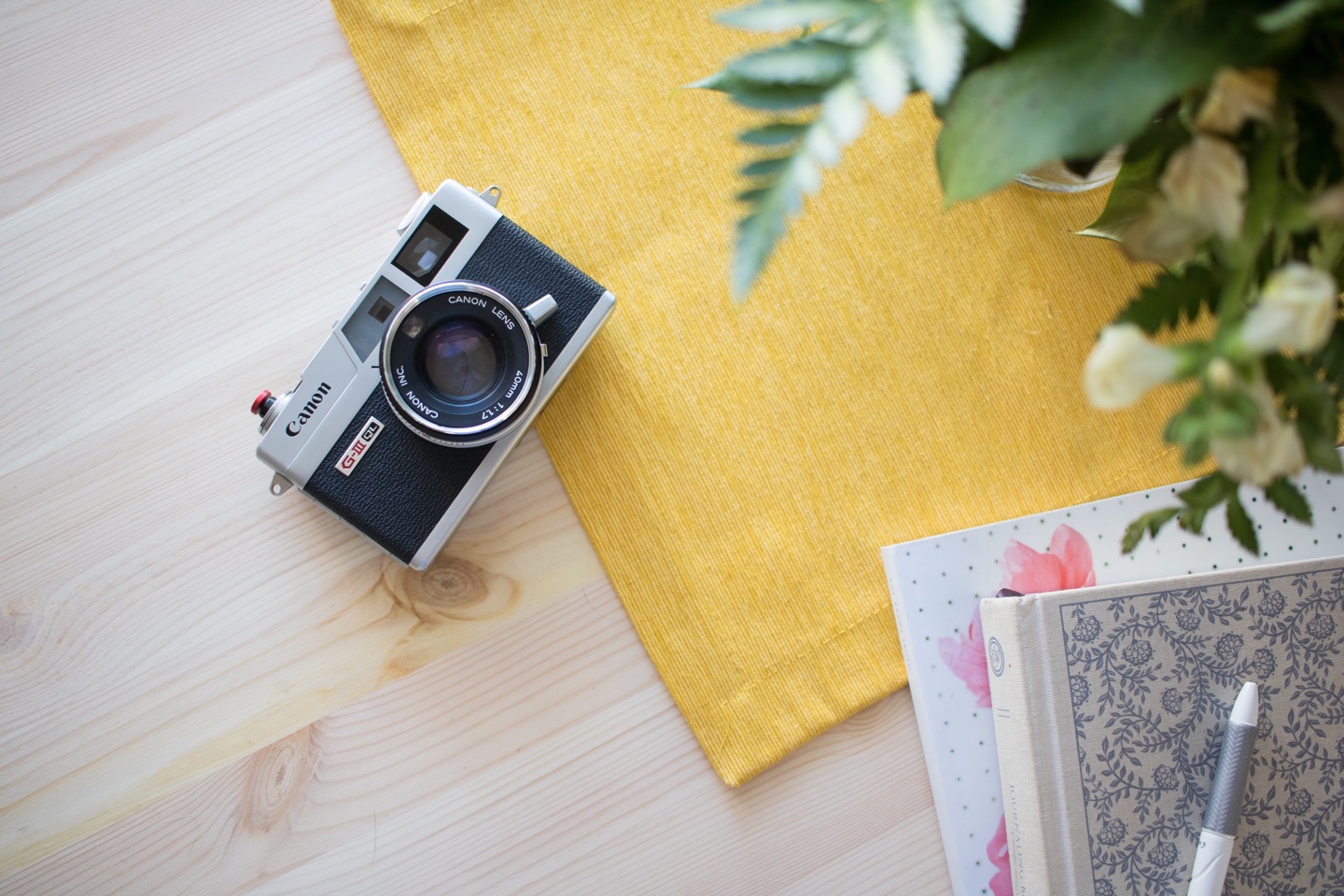 "Mentally I was prepared to put in the work and do what it takes but what I have learned in only the first week is how many thoughts travel through my mind each day and how much emotional trauma I was still carrying with my from my past."

-- Amanda
I believe you can have a thriving business without giving up your motherhood, and I'm here to help you do just that. I will guide you through exercises and prompts to grow your mind, create new habits, set bigger goals, balance your family and overall, live a more abundant life.
Group Coaching Schedule:
Each class will be recorded and shared in this course. If you won't make it live, please submit questions before through Voxer or email me directly. Click the link below to join the call or check your email. You can join this meeting from your computer, tablet, or smartphone.
June 7 at 9:30 am mst - intro to coaching & target market
June 14 at 9:30 am mst - offers & funnels
June 21 at 9:30 am mst - marketing brainstorm
June 28 at 9:30 am mst - automate your marketing
July 5 at 9:30 am mst - systems
July 12 at 9:30 am mst - final call + open Q&A